Biodegradable Dental Floss Picks (Mint)
---
A 100% Biodegradable Dental Floss Pick That Features The Thinnest Thread On A Pick! Made For Tight Gaps And Sensitive Gums. It's A Win-Win For You And The Planet!

Did We Mention That Dentists Love Them?
---
4.7 Billion Floss Picks Are Thrown Out Each Year In North America!
50% Of The World's Plastic Is Single-Use. That Includes Floss Picks!
By 2050 There Will Be More Plastic In Our Oceans Than Fish!
Whether you are looking to ditch the plastic and reduce your carbon footprint, or you just want to improve your oral health, we want to help you achieve your goals.
Packaging:
FSC-Certified Compostable Kraft Paper
Floss Pick:
USDA BioBased Straw Wheat, PLA (bio-polymer), Nylon-4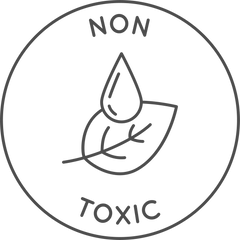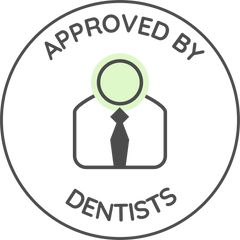 Buh-Bye, Plastic
Smile, You're Saving The Planet
---
Our purpose is to provide sustainable and effective dental care products that reduce our impact on the environment and promote good dental hygiene. 
We believe that every small action can make a big difference, and we are dedicated in making a positive impact on the planet. We are committed to transparency, ethical practices, and work tirelessly to ensure that our products are of the highest quality and meet the needs and expectations of our customers.  
Stay Fresh
Never worry about dental hygiene on the go. These floss bags were made to fit toiletry bags, purses, backpacks and more! They go, where you go.
Next Generation Oral Care
Plastic picks are outdated as we've come across more natural materials in recent ages. Everything in the package is plant sourced without sacrificing quality & capability. Actually.. we made sure to improve it!
Punch Plaque In The Mouth
These are the thinnest threads on a pick! We wanted to make sure the thread was strong enough tightest of gaps without shredding or breaking.
Frequently Asked Questions
---
Straw wheat comes from a non-gluten containing part of the plant. We only use the straw after the wheat has been harvested, which contains no gluten! Gluten is only found in the seeds not in the stalk, and the straw comes from the stalks.

We've tested rigorously to ensure that our floss picks are gluten-free and safe for use.

None of the above! We only use natural materials.
Nope! Both the bags and the boxes are made from FSC-Certified kraft paper and is fully compostable.

It takes 3-5 business days for orders to be delivered. Orders are shipped within 24 hours of being received.