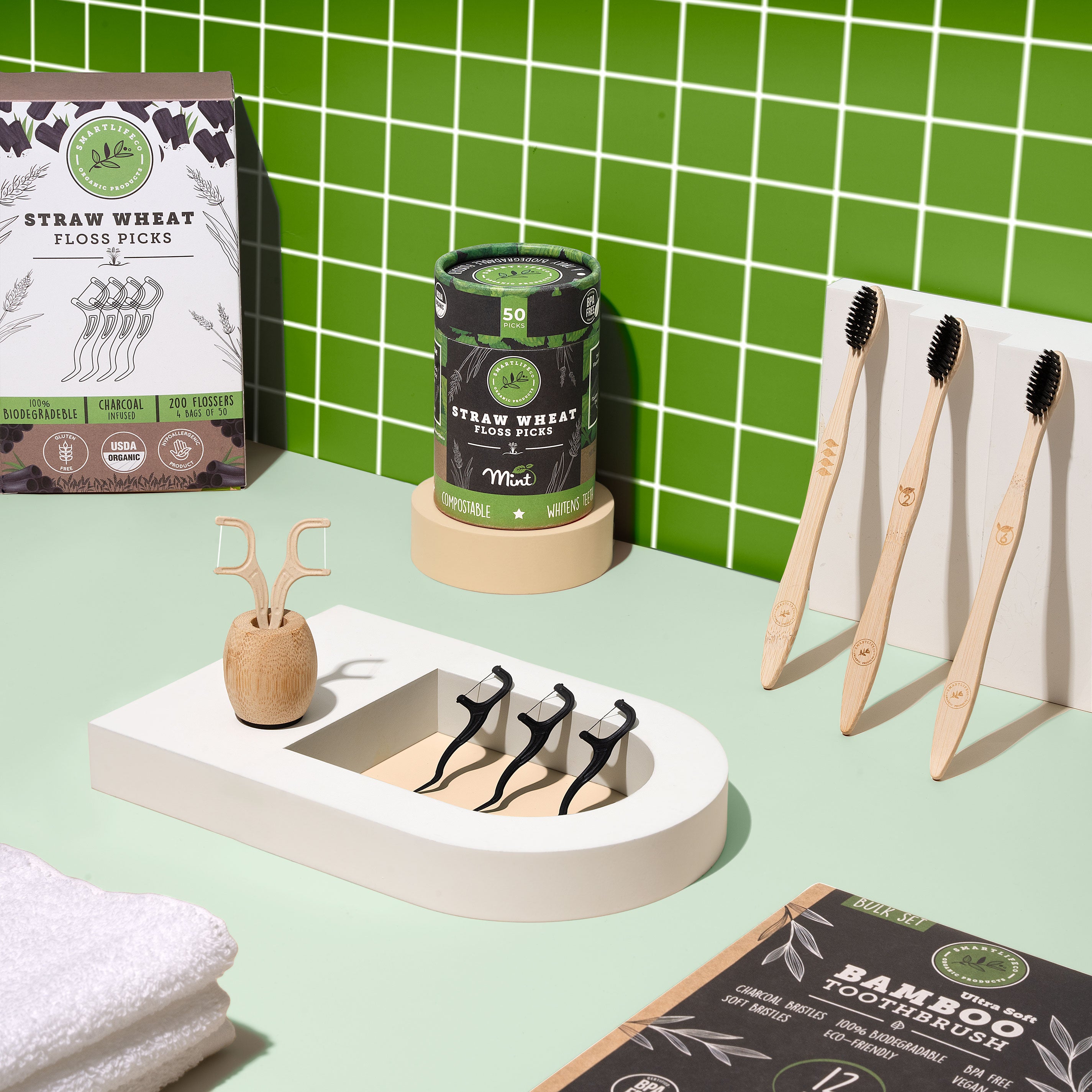 5 Reasons Why You'll Want To Switch To Biodegradable Floss Picks
See why we've helped millions of people switch from their plastic floss picks. We thought, there has to be a better way, it turns out there is. Here's a handful of reasons why.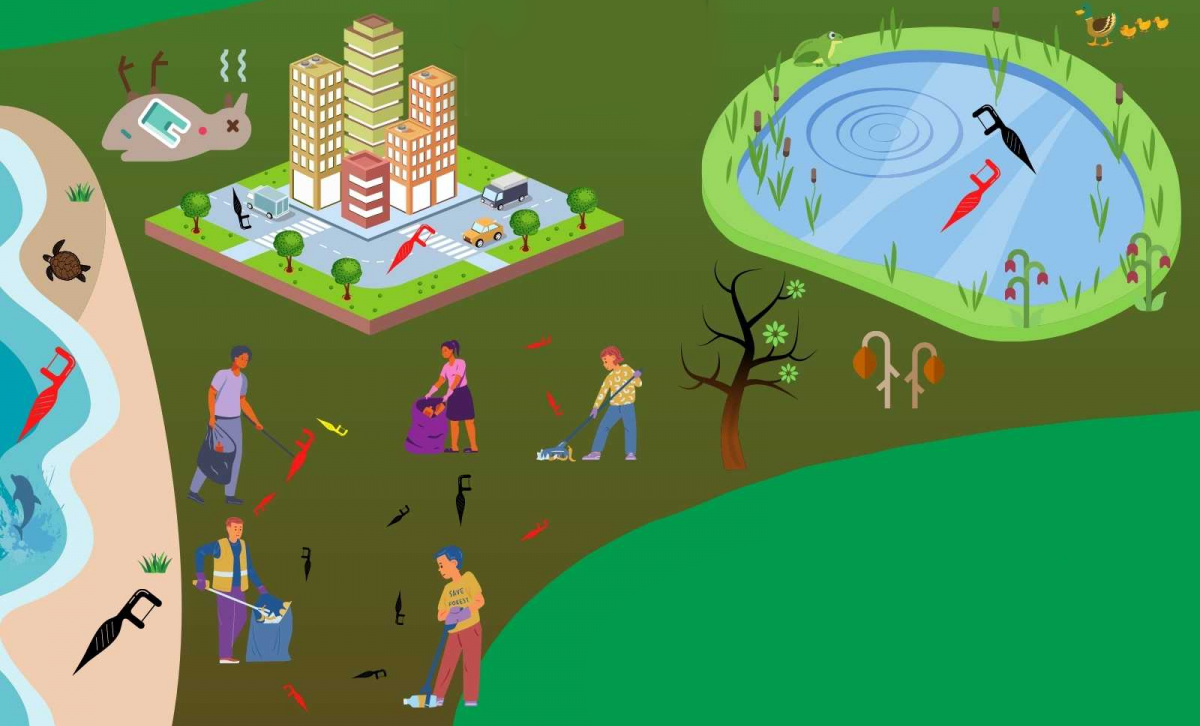 By 2050, There Will Be More Plastic In Our Oceans Than Fish
This is according to a study conducted by The Ellen Macarthur Foundation! Which is crazy to think of. Majority of dental products are made from plastic and are single-use. That's why we're cleaning up oral care.
4.7 Billion Floss Picks Are Thrown Out Each Year In North America
To put it in perspective, the weight of all these flossers equals the same as 55,858 adults! Did you know it takes more than 500 years for plastic products to decompose? That's IF they decompose at all. Let's leave plastic in the past!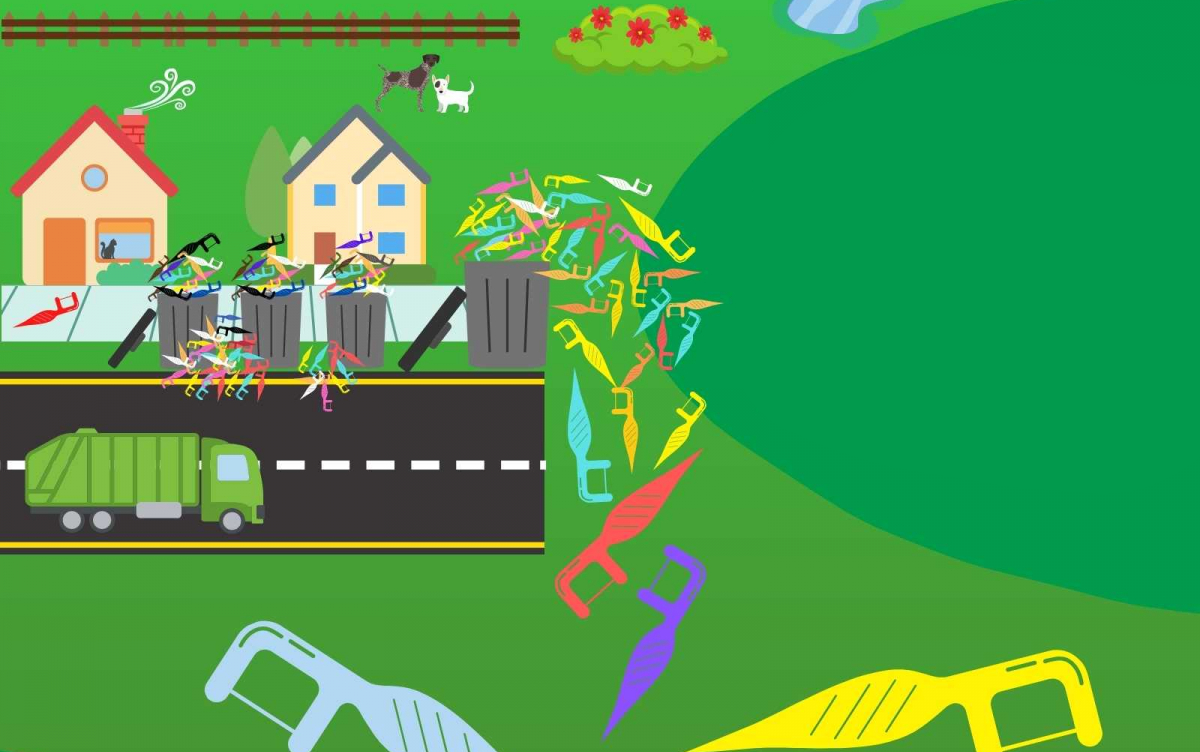 50% Of The World's Plastic Is Single-Use
That includes floss picks! Single-use plastic has to be the biggest deteriment to our environment. More than 5.25 trillion pieces of plastic are in our oceans, and it's estimated that 8 million new pieces of plastic are dumped into our ocean each day! With biodegradable floss picks, you're creating a better future for your mouth & the planet.
Switching to biodegradable floss picks, is a great step to take in trying to reduce your carbon footprint. Biodegradable floss picks are usually made by plant-based materials and fully decompose within 1-2 years! Which is way less than the 500 years it takes plastic floss picks to decompose.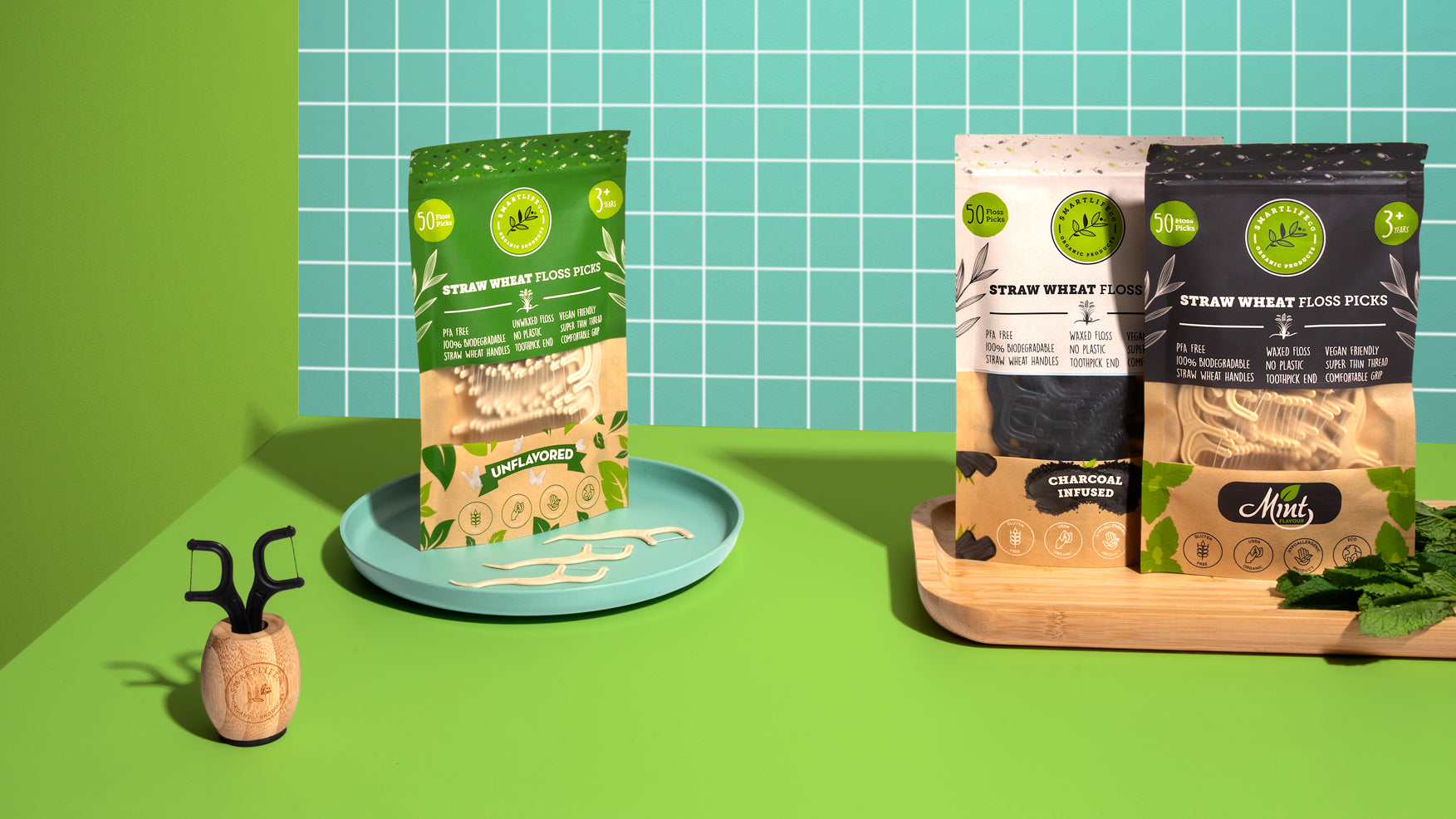 SmartLifeco's Plant Based Floss Picks Perform Better Than Plastic!
That's right! We've spent countless hours testing and modifying our floss picks to give you the best floss picks on the market today. Many of the dentists and dental hygeniests, who we partnered to test our floss picks stated that these are the best floss picks they've used! With our patented ErgoGrip™️ handle and anti-shred floss strings, you'll be treating yourself & the planet.
We Just Did What's Obvious
Plastic fills our landfills and oceans, taking years to decompose, which harms our environment and animals. So, we canceled plastic because we're taking oral care out of the dark ages.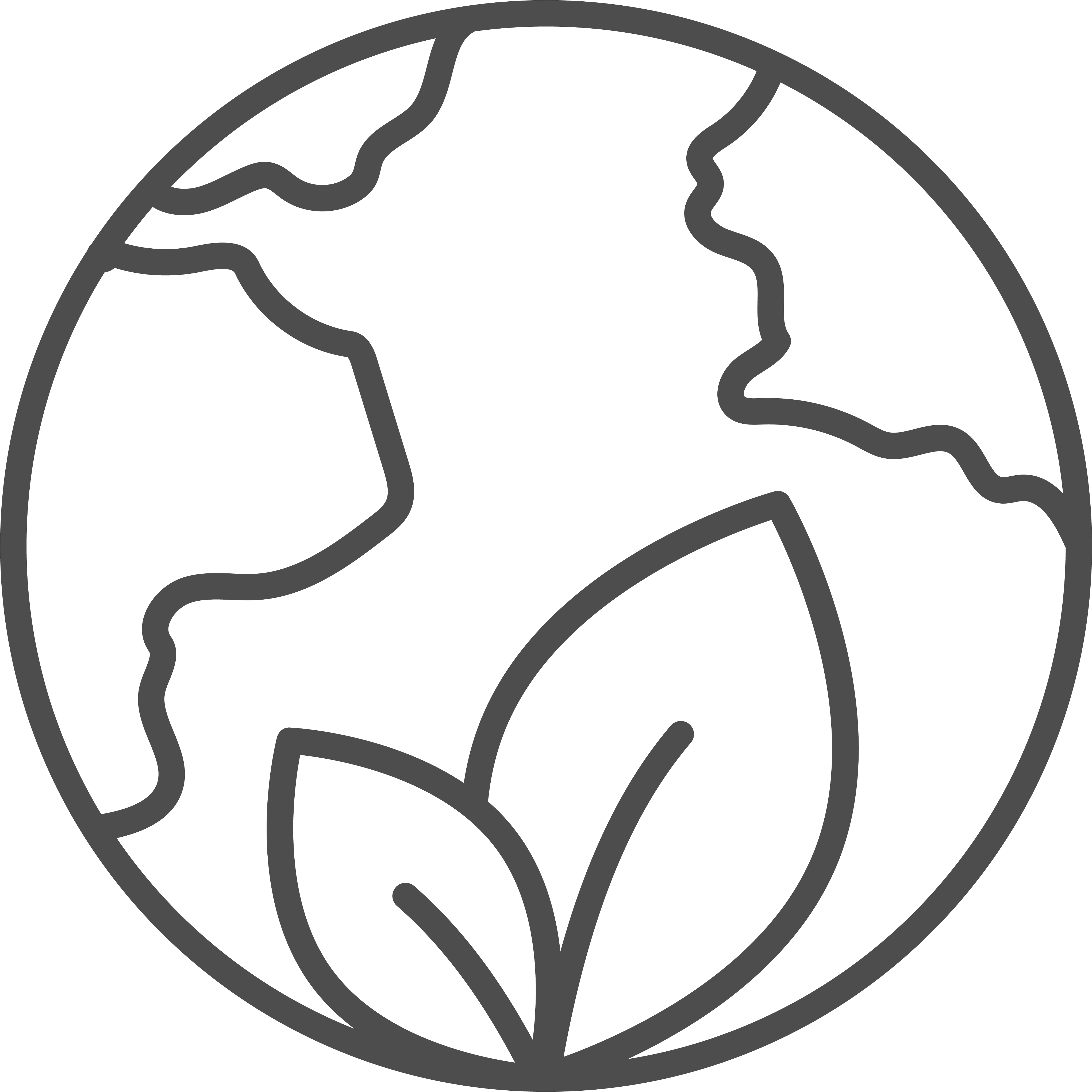 Fully Biodegradable Picks
Our floss picks are made from straw wheat, a natural resource. We use the straw after the wheat is harvested, to ensure these are gluten free/celiac safe.
Enjoy peace of mind knowing these floss picks contain 0 chemicals or toxins. Everything we use is plant based. We don't believe in using chemicals we can't pronounce 🤷‍♀️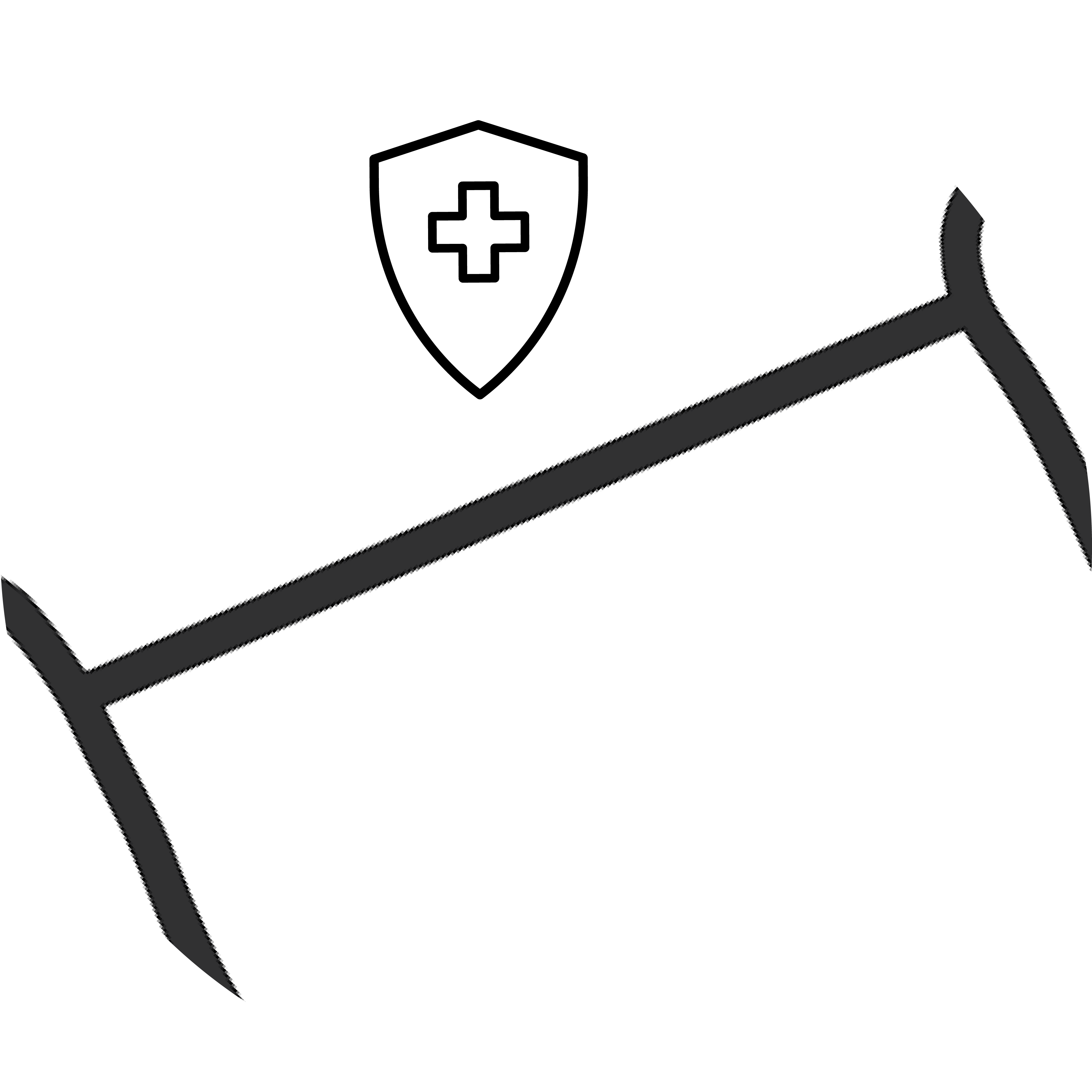 Featuring our anti-shred thread, which ensures these floss picks will get in the tightest of gaps with ease and without breaking.
Treat Yourself And The Planet
Don't Like Flavors? We Got You!
Trusted By More Than
500,000 Customers Globally
Have questions?
We have answers!
Are They Gluten Free/Celiac Safe?
What's The Packaging Made Of?
Will They Work With Tight Gaps?
What Are The Threads Made From?